Seventa Image Academy is a Trusted Partner of Obby, an online trusted community marketplace where you can discover and book local classes and workshops in London.
You can find a number of experiences and classes by Seventa Image Academy listed on the Obby site.
---
Teresa Weller, owner of HairArt is a Leading Hair Stylist and Wedding Hair Specialist with over 25 years' industry experience. As well as running a busy salon, she has worked closely with several brands, including styling several shows at London Fashion Week, where her clients have included: Innu London, Valour & Valjyrie, Salon du Chocolate to name but a few.
Teresa frequently works in partnership with Seventa Image as a Session Stylist for fashion shows, photoshoots and the stage. She has worked on a regular basis for Seventa Image as hairstylist to singer Rebecca Ferguson including dates on her recent UK and Europe Tour. Teresa has also been the Seventa Image Lead Hair Stylist and co-ordinator for the Pride in London festival for the past 3 years.
Teresa is a Milkshake Hair colour and product expert and is well known both within the industry and by her clients for her passion and creative eye.
Get all the details for Teresa at her website here: teresaweller.com
---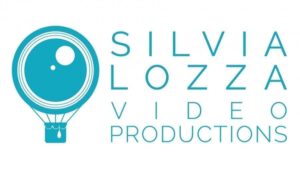 Silvia Lozza Video Productions is our go to video creation company. We have worked or collaborated on many productions with Silvia and her professional team and can highly recommend for any video project required. Click through to Silvia Lozza Video Productions and gain access to work samples and more.
---
The Freelancer Club offer members access to thousands of invaluable contacts, legal, business and industry documents, a profile to upload a portfolio, support from mentors in a variety of fields, events that take place throughout the year, an image wall to promote new work, virtual networking evenings, access to a jobs board with new opportunities added every day and even a Freelancer's Christmas party once a year.
At the Seventa Image Makeup Academy we provide all our graduate students with a one months free trial or discounted 6 months membership at The Freelancer Club.  Click on over to The Freelancer Club site here and access jobs, meet other freelancers, promote your work and get support from other industry experts.
---
The Working Artist Company is a premium beauty education organisation, featuring accomplished artists and industry experts recognised for their outstanding teaching abilities.  The Working Artist Company offers Seminars, Workshops & Webinars for Beauty Professionals internationally taking the fear and guesswork out of investing in your beauty education, so you can concentrate on reaching your goals and building a successful career.
The Seventa Image Makeup Academy partners with The Working Artist Company to bring artists and industry experts to London and the rest of the UK to present their popular Seminars, Workshops & Webinars to our London, UK and International Students, Graduates and those interested in further developing their careers in the creative industry.
Click through to The Working Artist Company site to discover Seminars, Workshops & Webinars to develop your beauty education further.
---